The Pigxie is a purple deformed pig Piñata with wings. It is the evolved form of the Rashberry. It can fly unlike the Rashberry, and it is seemly based on the phrase "When pigs fly."
Its body shape is very similar to the Rashberry. Its face is asymmetrical, with its head permanently twisted to the left. It has a mask-like pattern on the face.
Requirements
The Pigxie is created by cross romancing a Swanana and a Rashberry after buying a Mystery House from Willy Builder, make them with their romance requirements full, and feeding them each a joy sweet.
Romance requirements
Species Variants
Happiness tips
Uses
Once you know how to make Pigxies, you can make lots of money off of them. Be sure to hatch and keep them in a different garden than the Rashberries and Swananas, for they will fight!
Species conflicts
Other information
In order to get a Rashberry and Swanana to romance together, you must have a Mystery House in the garden, and then feed them each a piece of joy candy from Ivor Bargain's store and they will be ready to romance!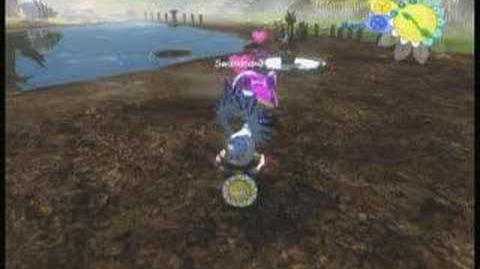 Commonly Asked Questions
My Swanana and Rashberry won't romance. What do I do?
There are a few reasons why this might not happen. Make sure you've built a Mystery (Pigxie) Home. Feed each a piece of Joy candy, so they're more inclined to cooperate. If you've directed the Swanana to the Rashberry and they shake their heads, try directing the Rashberry to the Swanana.
What level do you have to be to get the Mystery House?
See answer You don't have to be a certant level. You just have to have had a Rashberry and Swanana resident. ( Doesn't have to be at the same time.)
Gallery
To see all media, see Pigxie/Gallery.
Community content is available under
CC-BY-SA
unless otherwise noted.