Welcome to Viva Piñata Wiki, the wiki about Viva Piñata that anyone can edit

Viva Piñata is a game and TV franchise created by Microsoft and Rare. Its universe is a vibrant world of living piñata animals filled with spontaneity, fun, and of course candy. The colorful and unique animals live and thrive in a growing garden where they interact with each other bringing adventure to life. The piñata universe is exciting and humorous – a place where anything can happen. Piñata Island is where all the fun is at, an uncharted island full of piñatas.
947 articles and 1,849 images/videos since December 15 2007

Characters like Fergy Fudgehog, Hudson Horstachio, Ella Elephanilla, Les Galagoogoo (a bush baby), and Pierre Parrybo partake on adventures, such as getting Cocoadile (crocodile) tears to give life to their dying garden, or finding the mythical Chewnicorn, or just trying to get away from Langston Lickatoad who wants Fergy and Paulie Pretztail sent to a party using the Cannoñata.
In the games, however, things are somewhat different. You're the manager of a garden armed with a Watering can, shovel, and a "Surface Packet" that allows you to pour grass all over, all given by Leafos. Leafos is sad that the garden she once lived in was ruined. As it turns out, Jardiniero used to own the place and went looking for the legendary Dragonache, however something happened to him on the journey and somebody damaged his garden while he was away. Your goal is to go in his footsteps and attract as many species of piñatas in the garden by planting trees, flowers, vegetables, and even dangerous weeds that some piñatas seriously want to eat. Some piñatas even want some water ponds to reside in. When you're getting the right things in the garden, piñatas will be attracted to it.
To learn more about the world of Viva Piñata, see the official Press Release, or the What is Viva Piñata? page where you'll find the extended version of this introduction. For useful information regarding the Xbox 360 games and how they are played, visit the Gameplay page. To get informed about the television series, visit the Television series article.
This wiki has information on the Viva Piñata games, Viva Piñata, Viva Piñata: Party Animals, Viva Piñata: Trouble in Paradise, and Viva Piñata: Pocket Paradise. It also has information about the television series, such as characters, episodes, and more.
Game series
Games in the series

Television series main characters

Want to improve this site? Anyone can edit almost any page, and we encourage you to do so (but please don't vandalize)! First, log in to FANDOM Powered by Wikia, or create an account if you haven't already. While logged in you can edit pages on the wiki. Find something that can be improved, either in content, grammar or formatting, and fix it. It is easy to edit pages, and it gets even easier as you edit the wiki more.
So go ahead, edit an article and help make Viva Piñata Wiki the best Viva Piñata information source on the Internet!
Recent changes
Tip of the day:
If your piñata is in its home you can tap the house and it will come out. This is especially useful when you need a Chewnicorn to heal a sick piñata before Dastardos gets them.
Did you know:
Master Chief
from
Halo 3
was featured in one of the
Piñata Vision
cards created by
Rare
employee
BIGsheep
. When scanned it will give a green
variant
Hootyfruity
named Master Chief.
Fact #3 of 7. See all facts.
Which one would you live in if you had to choose between the Piñarctic or the Dessert Desert?
Poll #29 of 68. See all polls.
There is also a Discord channel (managed by an administrator of the Wiki).
There is also an Amino community (partially managed by an administrator of the Wiki).

Community Corner
August 18, 2018
Article of the week has been discontinued for the time being. I have not actually updated it in a long time, and I don't feel like doing it right now.
Also, I recommend you to add descriptions to images in image galleries and add a summary to image pages.
April 3, 2018
I have added a new section to the piñata pages called "In the TV Series", which will contain subsections for characters of the same species as well as what episode the species appears in. It can be seen on the Dragonache, Whirlm, and Moozipan pages.
March 15, 2018
Progress update. We have recently added infoboxes to each of the piñata pages. However, the information adding project is far from done. For example, currently the Cherrapin is missing the requirements of its species. Also, the page layout is inconsistent across itself and between multiple pages as we are transitioning to a newer, more wiki/mobile-friendly format for pages.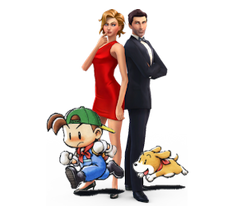 Community content is available under
CC-BY-SA
unless otherwise noted.